If you are at all familiar with me or my YouTube channel, you are probably familiar with my voracious appetite for tea fragrances. The fragrance that ignited this passion (and my love for beloved nose Francis Kurdjian) it Elizabeth Arden's classic… Green Tea.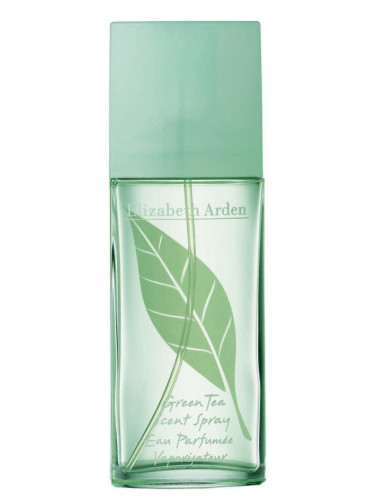 Bright, and refreshing- tea fragrances are some of the most popular types of fragrances, especially green tea. You have Bvlgari au the Vert, by Kilian's Imperial Tea and the one that started it all for me- Elizabeth Arden Green Tea, and it's numerous (and I mean NUMEROUS) flankers!
When I think of green tea fragrances I instantly think of Green Tea from Elizabeth Arden. The nose behind this fragrance is the legendary Francis Kurkdjian. Created in  1999 this bright and aromatic perfume became a classic and created a fine and distinguished lineage of beloved flankers as well.
Green Tea is so beloved because it is an easy, and gorgeously aromatic and bright fragrance.
Top notes of Peppermint, Orange, Rhubarb, Bergamort, and Lemon- Middle Notes of Green Tea, Jasmine, Celery Seed, Carnation- and Base notes of Musk, Fennel, Oakmoss, Caraway and White Amber. There is a lot going on in this fragrance. So many different layers and conflicting notes, but it all blends together effortlessly and beautifully.
This is a perfume that dances on your skin. Being slightly sweet, green, and refreshing it works beautifully in the spring and summertime. Its easy to wear but also has a simple elegance to it's body as well. If you're looking for something more fitted to cooler weather or better for the evenings look to its many flankers. (I am particularly fond of Green Tea Exotic and Green Tea Spiced for cooler weather).
It performs beautifully in any climate and is fitting for most daytime and evening casual occasions. The other beautiful thing about this fragrance is its price point, its incredibly affordable for such a gorgeous fragrance! So at the end of the day you get a gorgeous perfume that has excellent performance, without breaking the bank!
❤